We never let pain get in our way!
30 years and still going strong…
Supporting you in your everyday endeavors
We offer a diverse range of products across categories to meet the specific needs of our valued customers
Transform Your Lifestyle.
Redefine Your Life
Flamingo is the go-to brand for preventive and protective care products thoughtfully designed to offer relief and comfort to our customers.
Global Consumer
Our products play an invaluable part in the everyday life of an individual. Join our Flamingo family to feel the difference for yourself.
Global Distributor
We enable a smile in the faces of our patrons across the world through the long standing relationship with our distributors, both Indian and Global.
To know more about coming on board as our Distribution Partner, including our supplier requirements, contact us today.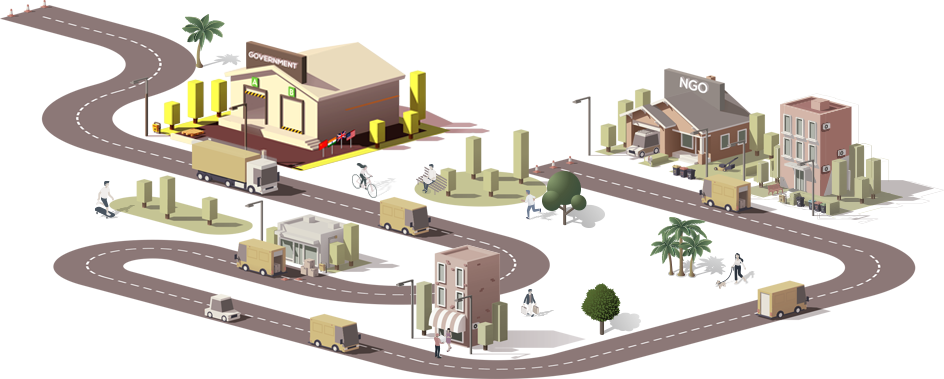 Government Institutions
Aiding progress in the life of an individual brings a smile to our face. To fulfill this objective, our quality healthcare products across categories are sourced to Ministry of Health, in various countries.
Non-Governmental Organizations (NGO's)
We intend on making a positive difference in the lives of people across the world. We believe that by collaborating together, we have a tremendous opportunity to directly impact the lives of thousands of people living in pain in our communities across the globe.
If you're an NGO looking to get access our products that facilitates direct and meaningful patient-centrist experiences, we'd love to hear from you.
Our Global Presence
50 countries | 4 continents
India
Sri Lanka
U.K.
Canada
Jordan
& Many More
Changing Lives
Discover why those who buy Flamingo,
stay with Flamingo.
I recently bought one pair of Flamingo Varicose veins stockings from a pharmacy in Hwange, Zimbabwe. They are of good use and quality.
Mrs. Sizani Chigumira
I am a 31 year old working woman. I was really worried about the increasing size of my waist line which was a result of less physical activity and sitting on my desk for long hours. I made a purchase of Flamingo's Premium Heat Belt, and the results amazed me!
Ms. Anita V.
One of my friends (a doctor by profession) told me that Flamingo is a brand she trusts and recommends to patients suffering from different types of ailments like cervical pain, obesity, etc. I was told about Flamingo's Cool Eyes. It's been one month now and my eyes don't feel stressed out and there is no redness in my eyes anymore.
Ankur T
The quality of the Flamingo crepe bandage is very good. Since I suffer from arthirits and osteopirosis my joints are very painful so i frequently wear a crepe bandage for support.
Supriya Dasgupta
I am 33 years old and work in an MNC. Due to this I started experiencing severe stress and ache in my back.I got to know about Flamingo's Back Rest. This product is orthopedically designed to provide and enhance the sitting comfort of a person. Another advantage of this product is that it can be used in office or while driving a car.
Kamal S
I ordered Flamingo Orthipedic Heat Belt for my mom and it is certainly the most genuine product as compared to others available in the market. My mother is suffering from back pain from last 3-4 years and this heat belt is a great sigh of relief for her.
Swati Jha
In last month , My Father parallelize and not able to walk, after physio consulting, ( Dr.Manish ) suggest as a Flamingo knee cap. We buy this from Ascent Meditech Limited. Team delivered this product with in 1 day after I ordered Product. Best & Quality Healthcare Products…!!
Nikhil Mistry
I have purchased Anklet, FlamiMask from Flamingo. Overall it was a very good experience. I am happy with the product quality and services by Flamingo. For me Flamingo is Value for Money, product & service reliability and satisfaction.
Vishnu Sharma